Three years ago, when I got fed up with being reliant on a transit system that kept raising its fares, I started car-pooling with a co-worker, Michelle. Through many commutes we shared laughs and stories, and became very close friends – so close that Michelle was my maid of honour. Because I am friends with Michelle, I have the pleasure of knowing her daughter, Megan, who is 16 years old. Today, Megan shares her brave and very compelling story with us. Here are her words, uncut and unedited.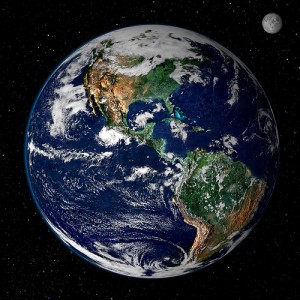 My name's Megan I am 16 years old and I live in London, Ontario. Seeing into the minds of people my age can be difficult for anyone who isn't my age. My generation faces new problems, new social norms, and new expectations. The way teenagers thought 30 years ago isn't how we think today and the way we think now won't be how teenagers 30 years from now will think. And within that every teenager will have different priorities and different hopes and dreams so clearly you can never have a full understanding of every teenagers mind. I have been sick for the last 5 years of my life and have been removed greatly from people my age so I can't tell you much about the way they think but I can tell you about the way I think.
The thing about being sick for so long is I had a lot of time to think.  Most people envy being able to stay home all day and relax but being that isolated can become boring and tedious; you can only check facebook so many times. For the first few years of my illness I found small things to entertain me, video games, books, television shows, but as I grew older I spent more of that time thinking. I thought about my future and if I would get the chance to have one, I thought about my family and if I would always be a burden on them and I thought about the world and would I ever be able to do anything for it. I started spending more of my time reading about what was going on in the world and I started seeing things that I couldn't believe were happening. For example a couple months ago in Iran 70 university programs were closed off to women because they were surpassing the men within them. And in many places around the world, such as Uganda, it is legal to kill a person for being a homosexual. Reading all this I wanted to fix it but never thought I would have the opportunity to.  At that point in my life I didn't let myself dream or hope for anything but sickness, after five years of nearly constant illness how could I? So I ignored these problems and went back to my tv or video games.
Something changed for me a few months ago, I got tired of letting my illness stop me, I got tired of not trying to do anything because no one thought I could succeed, and I got tired of accepting that I would live the rest of my life being ill. I don't know what changed for me but I did. I started researching universities and looking at careers in human rights and I started working towards a future for myself. I started volunteering in the community and doing things to see if I could handle going back to school. And now after five years I'm fighting my illness so I can do something with my life. I have decided I want to become a human rights lawyer and be the person that helps solve the types of issues mentioned above. So this year I'm working my butt of to do well in school and to get more involved so I can get into a good university and eventually a good law school. It is hard, I get tired and I get sick but I keep working because I have to, because I'm tired of letting illness rule my life.
So that is how I think, it may not be how every teenager sees the world but those are the challenges I am currently facing and I hope this gives some insight on a teenagers brain even if it is just mine. One thing I want to add is a quote from novelist John Green.
"When adults say, "Teenagers think they are invincible" with that sly, stupid smile on their faces, they don't know how right they are. We need never be hopeless, because we can never be irreparably broken. We think that we are invincible because we are. We cannot be born, and we cannot die. Like all energy, we can only change shapes and sizes and manifestations. They forget that when they get old. They get scared of losing and failing. But that part of us greater than the sum of our parts cannot begin and cannot end, and so it cannot fail."
― John Green, Looking for Alaska
(Photo credit: NASA Goddard Photo & Video. This picture has a creative commons attribution license.)