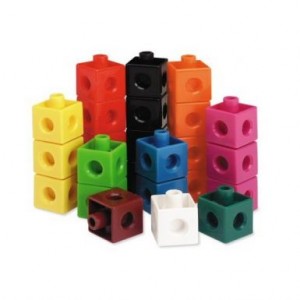 One of the hardest things for us autism parents to deal with is buying toys for our kids. Our kids don't really do toys, simply because they don't really play. It can be heartbreaking to get something we are sure our child will love, be all excited as we give it to them, and then kind of deflate while the child shows little or no interest in the toy.
One day, shortly after George was diagnosed with autism, I bought him an activity table that was chock-full of sensory-type things for him to do, including a toy phone. He tugged mightily at the toy phone until he succeeded in pulling it off its string, and then spent hours – literally, hours – lying on his back playing with the string. He paid absolutely no attention to any other part of the activity table.
And so I tried crafty things. Paper, pencils, crayons. I mean, what kid doesn't like to scribble and make a mess, right? In theory, this was a good idea, but in practice it fell a little flat. Although there's never been anything wrong with George's gross motor skills – the kid sometimes demonstrates Olympic-like coordination – his fine motor skills are still behind where they should be. For a long time, he just didn't have the ability to hold the coloured pencils and safety scissors that I lovingly bought him.
After a decade of autism parenting, I am finally starting to get it. I am, through my experiences and those of others, figuring out how to get toys and activities that my son will actually use. Here are some of my pearls of wisdom.
1. Test-drive toys from a local lending library before buying them. You'll save a lot of money if you can discover ahead of time that your child won't like the toy (this tip comes from fellow autism mom Jacquie, who left it as a comment on a previous blog post).
2. Go with your child's interests. If that means buying Mr. Potato Head or Mega Blocks for ten Christmases in a row, so be it. At least your gifts will be appreciated.
3. Check out websites for educational toys and activities. A great one is UK-based Junior Scholars. They have an entire section for special needs items, including ergonomically designed pencils and pencil sharpeners for left- and right-handed children, fine motor activities like lacing toys and peg boards, and giant hourglass-style timers, which are ideal for kids who need visual reminders. Conveniently, they accept PayPal as well as credit card payments, and they ship internationally.
4. Think outside the toy aisle. When we realized that George's fancy activity table was only being used for its string, we decided to get rid of it. We couldn't expect George to go cold turkey on the string, and we didn't want to spend a fortune on a toy just for the sake of a string. So we went to the dollar store and bought one of those miniature mops that some people use for cleaning dishes. It worked like a charm.
5. Think visually. Many kids with autism are visual learners. We tried for months and months to teach George how to name colours. In the end, all it took was two months of playing Mr. Potato Head games with my mother.
6. Cater to the deep pressure needs. Many kids with autism love to do things like swing, jump and wrestle. Providing toys suitable for this will not only satisfy that need within your child, it might also save your furniture. We have to keep one of those small round trampolines in our living room for George to jump on. I think we're on our third one now, and that's OK. Replacing a $30 trampoline is a lot cheaper and easier than buying a new bed.
If you buy a toy that gets a lukewarm reception, give it a bit of time. Like many typical kids, auties have interests that wax and wane, and sometimes they simply need to get used to the new toy being there.
Do you have any tips to add? Leave them in the comments!
This is an original post by Kirsten Doyle, published in accordance with my disclosure policy.
Photo credit: Junior Scholars. Picture used with permission.