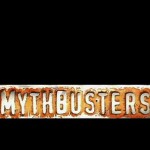 The first thing I do every morning, while the rest of the family are still somewhere in Dreamland, is sit down with a cup of coffee and see what's been going on in Facebookland while I've been sleeping. Within the first minute or so, as I'm scrolling down my newsfeed, I usually see about half a dozen things that annoy me. What's worse is that I tend to get annoyed by the same things that annoyed me the previous day.
Maybe I'm getting old and jaded.
Or maybe people just keep posting the same annoying stuff, day in and day out.
Whatever the case may be, I want to vent about it a little bit. Here is my list of annoying things that I'm tired of hearing about.
1) The US Supreme Court has acknowledged that vaccines cause autism. The US Supreme Court has acknowledged no such thing. Here's some intelligent, informed reading about that particular annoying topic. And just for the record, people who choose to vaccinate their children are not "sheeple". The autism community, which already has enough problems, can do without that kind of name-calling.
2) Americans should be very afraid of the fact that the government can't even put together a functional website, and yet they're taking control of the health care system. Look, I'm not going to offer my opinions about Obamacare, simply because I don't know enough about it. Maybe it's the best thing since sliced bread. Maybe it will be an unmitigated disaster. I don't know. What I do know is this: the fact that the website doesn't work is not a predictor of the eventual success or failure of Obamacare. All it means is that the website sucks. This annoying thing is annoying because it's yet another example of people linking two things that have little or nothing to do with each other.
3) Everything in your fridge is poisoning your family. Every day, I see endless posts claiming that this food is soaked in bleach or that food is really made of mushed-up alien brain. OK, not that last one, but you get the picture. There is so much food-related fear-mongering going on, and I'm just tired of hearing it. I always appreciate information that is valid, informed and balanced. I do not like quote-unquote "information" that serves no purpose but to scare people.
4. The only thing that will stop a bad guy with a gun is a good guy with a gun. I will never understand why we can't just do what we can to stop the bad guy from getting the gun in the first place. Yes, I know that no system will ever be 100% guaranteed, but should that stop us from trying? Besides, you know what can stop a good guy, whether he has a gun or not? A bad guy with a gun.
5. When a celebrity dies it's all over Facebook, but when a soldier dies no-one cares. First of all, there's nothing wrong with people talking about celebrity deaths. Celebrities are a part of our culture. It's OK for us to feel sad when they die. Secondly, I find that people are very respectful about the military, and fallen soldiers do get extensively recognised.
6. 97% of people won't share this lame post that completely fails to raise awareness about cancer, child abuse or mental illness. I care about all of these things, but I don't feel the need to prove it by annoying all of my Facebook friends. Anyway, where does that statistic even come from?
7. Asking your friends to change the settings on posts they see in their timeline will prevent Facebook from sharing your entire life with everyone in the world. As annoyances go, this is a pretty big one. The only person who can control who sees your posts is you. Not your friends. If you don't want the public to see your posts, go and check your privacy settings. But if your friends make the change you're asking them to make (which usually comes with a threat to unfriend anyone who doesn't comply), all that will happen is that they will stop seeing your posts. Am I the only one who sees the irony in that?
8. Because cigarette packaging has gruesome images on it, fast food should come with pictures of obese children, and alcohol should have pictures from the scenes of drunk driving accidents. Here's the thing. If you eat a burger, I'm not going to get fat. Your consumption of fast food has no impact on me. It is true that when people get drunk and then drive, other people can die. But drinking and driving is against the law. Cigarettes can kill people who are not smoking them when used exactly as intended, in accordance with the law.
9. It doesn't matter that this heartwarming story is fake. It's still inspiring. No, it's NOT. It's fake! Maybe – like I said earlier – I'm getting old and jaded, but I just don't get how something that's not true can be inspiring. If you want to inspire me, tell me a heartwarming story that actually happened. Like this one.
And yes, that story is true. I checked it myself on Google Maps, and on a site that everyone should bookmark for those occasions when they just have to share something they've seen on Facebook: Snopes.
What annoyances do you see in your social media feeds?
This is an original post by Kirsten Doyle. Photo credit: marksmotos. This picture has a creative commons attribution license.