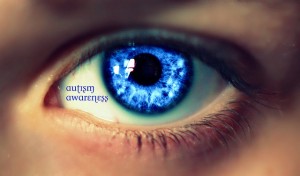 Today is World Autism Awareness Day. All over the world, people, governments and companies are participating in the "Light It Up Blue" campaign, which involves burning blue light bulbs in solidarity with individuals and families affected by autism. What this means is that my social media feeds are being bombarded with posts and messages from autism parents explaining why World Autism Awareness Day should not be observed.
I am always baffled by how controversial autism awareness campaigns are. We don't see this level of animosity and division with other causes. I have never seen or heard a cancer survivor say that they don't want cancer awareness to be promoted. Epilepsy, mental illness and many other illnesses and disabilities have their awareness days, and those days are embraced by those suffering from the afflictions and the families who support them.
I mean, since when is autism awareness a bad thing? Yes, I know that awareness without acceptance and action means nothing. But acceptance and action cannot happen if the awareness does not come first. Awareness is not this empty concept that many people claim it is.
noun: awareness; plural noun: awarenesses
1. knowledge or perception of a situation or fact.
2. concern about and well-informed interest in a particular situation or development.
Awareness is when someone cares about a certain issue and wants to learn more about it. As far as I'm concerned, the more people who care about autism and want to learn more about it, the better. With awareness comes a greater level of acceptance and education, as a result of which my son and other kids like him have a happier life with more opportunities.
Am I supposed to blow that off just because the Light It Up Blue campaign supports Autism Speaks? Am I supposed to hate Autism Speaks because they don't direct funds to the families of people who are affected by autism?
Well, for a start, Autism Speaks is an organization that exists for the purposes of supporting research, and they have never claimed otherwise. They have never pretended to be a charity that gives money to families.
More importantly, though, the Light It Up Blue campaign does a lot more than fill the bank accounts of the charity that some in the autism community love to hate. Because of the campaign, TV stations and newspapers run special features about autism. Some stores offer discounts on educational toys and books. Schools have dialogues about autism. They encourage students to ask questions, to have discussions, to learn ways to talk to and be with the kids in their schools who live on the spectrum.
All of this, to me, is a good thing.
I am not out to convince people to buy blue light bulbs, or to support Autism Speaks or anyone else. We all have our own views and we're all entitled to them. All I really want is for World Autism Awareness Day to be just that: a day for individuals, organizations, governments and the media to actively promote awareness of autism.
It should not be a day for people within the autism community to fight with anyone who doesn't share their views. It should not be a day for controversy and divisiveness. It should be a day for the autism community as a whole to band together in support of what we all really want: a better world for people with autism.
This is an original post by Kirsten Doyle. Photo credit: https://www.flickr.com/photos/coolgirlsar/. This picture has a creative commons attribution license.