This week I am participating in the WEGO Health "Advocating for Another" carnival, in which I write posts in response to prompts. I am having a lot of fun with this!
Today's prompt: Once upon a time – It's storytelling day! Write a story about yourself, your loved one, and others as though you're a children's book author. Be sure to include a beginning, middle, and end. Extra points for illustrations!
Once upon a time, there was a little girl who didn't really like dolls, except for the rag doll her granny made her and the child-size walking doll she once got for Christmas. She didn't really play with dolls, though. She preferred to play "Cops and Robbers" with her brother and his friends, even though her brother always made her be the bad guy who was shot dead.
The little girl thought her brother was bossy and annoying.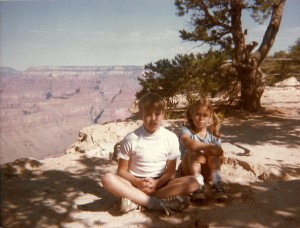 Many people thought the little girl would never be a mommy. She didn't know how to take care of dolls, and she couldn't sew or cook. Everyone thought that you had to be able to sew and cook in order to be a mommy. The little girl didn't really care. She wanted to be an astronaut.
The little girl became a teenager and stopped being little. She still couldn't sew or cook, and she was painfully shy around people she didn't know. Apart from a couple of short-lived attempts at relationships, she didn't have boyfriends. People still didn't think she would ever become a mother. The girl still didn't care about that, but she was starting to wonder if she would be alone for her whole life.
When she went away to university, the girl – now a young woman – met a man who flattered her and made her feel special. But then he hurt her and made her feel worthless. Now the young woman didn't want to be a mother. She didn't want to be a wife. She wanted to be alone, and for a long time, she was.
The woman grew older and moved to another country. One day, when she was sitting in a park, a man sat down beside her and told her she had beautiful eyes. When she looked at him, she felt as if she was looking at her future.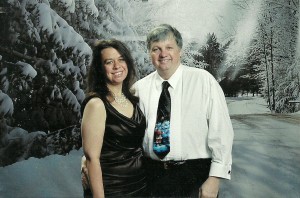 The man and woman moved into a house together. They had a baby, and two years later, they had another one. The woman had become a mother! She loved her children more than anything, and her children loved her.
The woman no longer thought her brother was bossy and annoying. He walked her down the aisle when she got married.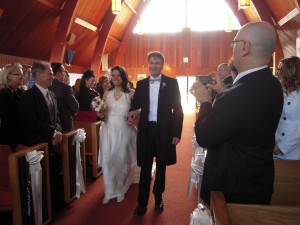 When a doctor told the woman that her older son had autism, she cried. But after a few years, she knew that even though there would be hard times, her child would be OK, because he had a family who loved him.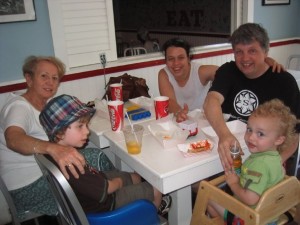 (Photo credit: Kirsten Doyle)