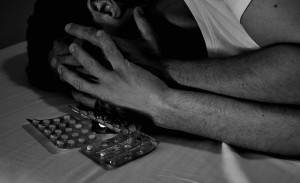 When Robin Williams committed suicide back in August, a friend predicted that everyone would post obsessively about depression awareness for a week before forgetting about it and moving on. Apart from the duration – the posts lasted for two weeks – her prediction was dead-on.
Three months after the death of Mr. Williams, Facebook and Twitter posts about mental illness had all but disappeared. Then a woman named Brittany Maynard started trending on social media when she chose assisted suicide over a horrible death from cancer.
Reactions to her death have been all over the place. There are those who believe Brittany's decision showed courage and strength of character, and there are those who are convinced that she is burning in hell because of her selfishness and disobedience of God.
I want to make it clear that I am in no way equating the deaths of Robin Williams and Brittany Maynard. Robin Williams fought a long battle with depression. He felt desperate and hopeless, and when he looked into the future all he could see was a bleak, desolate landscape. Brittany Maynard was not suffering from depression, and she did not want to die. She simply knew that her death was both inevitable and imminent, and she wanted to spare herself and her family the ravages of brain cancer.
The only thing the two deaths have in common is that both individuals chose to take their own lives.
Whether or not terminally ill people are obligated to see their diseases through to the bitter end is a matter of personal opinion, and that's another debate for another day. The thing that I took issue with after Brittany died was a comment posted by one of my Facebook contacts on a link to the story.
"Anyone who commits suicide is selfish."
I was certain that I had seen the commenter's name crop up in one of the discussions following the death of Robin Williams, so I started digging around in the bowels of her newsfeed. It took a while, but I found it: a statement to the effect that people really shouldn't judge those to take their own lives without walking a mile in a depressed person's shoes.
I'm not usually one to start a fight, but one thing I cannot stand is hypocrisy, and as an advocate for mental health awareness, I couldn't just let it go. So I went back to the Brittany Maynard discussion and replied to her comment, reminding her of what she had said when Robin Williams died. She didn't respond. Unfortunately, her comment about suicide being selfish was far from isolated.
I am left feeling somewhat disheartened. Did we learn nothing from the Robin Williams tragedy? If, three months later, people are spouting those cruel stereotypes that they previously vowed to help fight, how are we ever going to move forward? Will we ever be able to continue the discussions, or are we going to keep having to start the same discussions over and over again?
I don't expect everyone to start posting endlessly about mental illness, but I would love to see it consistently treated with the same respect that is given to physical illness. I would love for people to feel able to talk about their experiences with mental illness without fear of embarrassment or shame. I would love to see the judgments and blame replaced with understanding and support.
And I would love to see more meaningful conversations that are not triggered by tragedy.
This is an original post by Kirsten Doyle. Photo credit: Victor. This picture has a creative commons attribution license.