I am participating in the 2012 Wordcount Blogathon, which means one post every day for the month of May.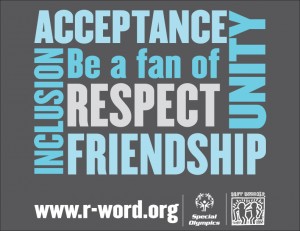 Special needs parents come with all kinds of super-powers, one of them being the ability to grow a thick skin. This is a necessary part of survival: without it, we would not be able to withstand the stares from strangers during public meltdowns, the judgmental comments that are designed to make us feel like bad parents, and the mothers who steer their children away from our kids in the park, as if autism were contagious.
These things never really stop hurting. They never fail to make our hearts ache for our beautiful children who through no fault of their own, are targets of ostracism and discrimination. As we grow into our roles as special needs parents, though, we learn coping skills. We come up with ways to shield our children from the hurt, and to let the strangers know that our kids have a place in this world, differences and all.
We learn how to accept that the blatant looks and rude comments are not a reflection on us as parents. They are a reflection of the ignorance and prejudice in other people.
But.
No matter where we are in our special needs parenting journey, nothing can prepare us for the first time someone maliciously refers to our children as "retarded".
Although this word was originally used in a medical sense, it is now generally regarded as a derogatory term, especially when the intent is clearly to hurt either the child or the parents. As conventional wisdom states, "It's not what you say, it's how you say it."
Today marks the fifth anniversary of my son George's autism diagnosis. I guess it is a cause for celebration: not only have we survived for this long, we have seen great strides along the way.
It is also the first – and hopefully only – day on which someone referred to George as our "retarded son". It happened in the early hours of the morning during a telephone argument between my husband and someone else. There is no doubt that the words were spoken with malicious intent.
George was asleep, so he was spared the pain of hearing himself referred to in this way. The hurt behind the words had to go somewhere, though, and it slammed into me, almost leaving me breathless, and then settled over my shoulders like a heavy cloak.
Several hours later, I am left with a knot in the pit of my stomach that won't go away, and unshed tears that I am trying with all my might to contain.
As I try to prepare my son for life in the big wide world, I worry about what the big wide world is going to throw at him. Will it be a place of opportunity for him, or will it be a minefield of insults and discrimination?
Do I try to shield him from the hurt, or do I let some of it get through to him so he can learn how to protect himself?
How do I ensure that my son will be OK, that he will be happy and feel safe, in the days when I am no longer here?