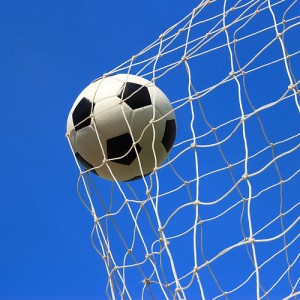 1. Stretch myself to run a distance longer than the half-marathon. I am registered for the Around The Bay 30K race at the end of March.
2. Publish the book I wrote for 2013 NaNoWriMo. It may not be a best-seller (or maybe it will – who knows?), but I want to end 2014 being able to say that I'm a published author.
3. Sort out, for once and for all, my messed up relationship with food. For thirty years I've been flip-flopping between eating disorders and I'm tired of it.
4. Bring to fruition everything I have set in motion to get funding and support for our non-profit youth recording studio.
5. Get my home office space properly organized. That includes getting a new office chair so my ass stops sliding onto the floor.
6. Declutter my house and get rid of clothing, toys and things that are no longer used.
7. Run a half-marathon faster than 2:15:00.
8. Establish a habit of going to bed by 10:30 every night.
9. Stick to my training plans, without making excuses about the weather or how hard it is to wake up early in order to run or go to the gym.
10. Learn to cook more things from scratch. This year, I learned how to make great Hollandaise sauce and cook fish. Next, I want to conquer Alfredo sauce and find a semi-healthy recipe for cheesecake.
11. Make more effort to stay in contact with my brother. He is a really awesome guy and I miss him. I want him to be a bigger part of my life.
12. Complete another two credits for my post-grad writing certification. I am working on my third right now, and I want to have five done by this time next year.
13. Spend more time with friends. Virtually all of my friendships are conducted via the Internet. While that is highly convenient for my introverted self, it is good for the soul to be in the same room as a friend having a good chat. Preferably with wine.
14. Be comfortable being me, instead of trying to be a person I think other people want me to be.
What are your goals for the next year?
This is an original post by Kirsten Doyle. Photo credit: joesive47. This picture has a creative commons attribution license.