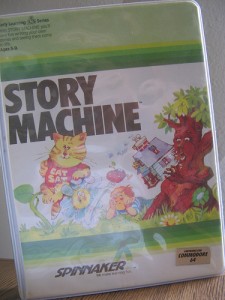 Out of all the concerns I have about my son's autism, the biggest is his communication impairment. He has the physical ability to talk, and he has a perfectly good vocabulary. He routinely states needs and desires using full sentences, and he even makes the occasional little joke, but the kid does not have conversations.
The reason this is such a big worry for me is that he cannot talk to me about things that happen to him during the day. If I ask him what he did at school today, he cannot tell me. If something was going on that shouldn't be, such as bullying or inappropriate touching, he wouldn't be able to express it. It's not a problem now, while he's young and under the supervision of trusted adults at all times, but he's not always going to have that protection.
For a long time, I have been practicing the art of conversation with George. I ask him a series of questions and then reward him for giving appropriate answers. Perhaps more importantly, I expose him to conversations as much as possible so that he can learn by osmosis, the way he's learned many of the life skills that he has acquired.
So far, I've had limited success with this, but I never lose hope that some day he will get it. This is a child who took nine months to learn how to point. The length of time it took was not nearly as significant as the new skill. So I don't give up, ever.
A very recent development is that George is learning to communicate his experiences in his own way, by turning them into little stories. I first noticed this over the weekend, when we were driving home from a fun afternoon at the water park. George, who almost never utters a full sentence that is not a request, suddenly came out with a bunch of them, one after the other.
"Dad drove to the water park. George got wet. James got wet. The children got wet. Everyone got wet. Oh nooooo!"
While I thought this was absolutely phenomenal, the full significance of it went over my head at first. It was not until an incident yesterday that I realized what this could mean for George's communication.
George has a fascination with water running out of taps, and he turns taps on as far as they will go, and then just lets them run. Usually we're able to keep this in check, but occasionally he gets out of sight, the way kids do. He turned on a tap in the upstairs bathroom that just happened to be temporarily disconnected from the plumbing. A pile of water went into the space beneath the floor, which is also the space above the ceiling of the living room downstairs.
We didn't know that George was turning taps on and off, but when water suddenly started gushing from the living room's light fixture onto the carpet, we had a clue that something might be wrong.
A flurry of activity followed, like laying towels down on the living room carpet, and drilling holes in the ceiling to allow the water to drain out. While this was going on, George was hovering nearby, simultaneously nervous and excited. There was no doubt that he knew he was responsible for the chaos, and he seemed to be anxious yet oddly proud of his accomplishment.
All of a sudden, he produced another group of sentences.
"George turned on the tap. The carpet got wet. Dad stood on the ladder. Dad got cross."
That is when it hit me that George was starting to use simple little stories to communicate events from his day, and that this could be the key to conversation that I have been searching for. I feel that I now have something to latch onto, something that I can encourage and expand on.
I am beyond excited about this. I have a feeling that we are on the cusp of some fantastic developments, and I will be listening out for more of George's little stories.
(Photo credit: Bludgeoner86. This picture has a creative commons attribution license.)